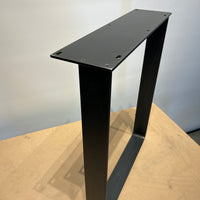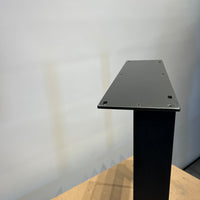 Dining Table Base - Main Formed Offset + Screwed (single leg only)
The classic option for those wanting a simple, well-made, and solid base with a radius corner and a very solid material. A great choice for a top up to 8 feet.
Base Material Type: Hot Rolled Mild Steel
Base Material Dimensions: 1/2" x 3"
Base Finish: Blackened with clear coat
Base Width: 22"
Baseplate Dimensions: 6" x 22 1/2" x 1/4"
Base Height: 27 1/2"